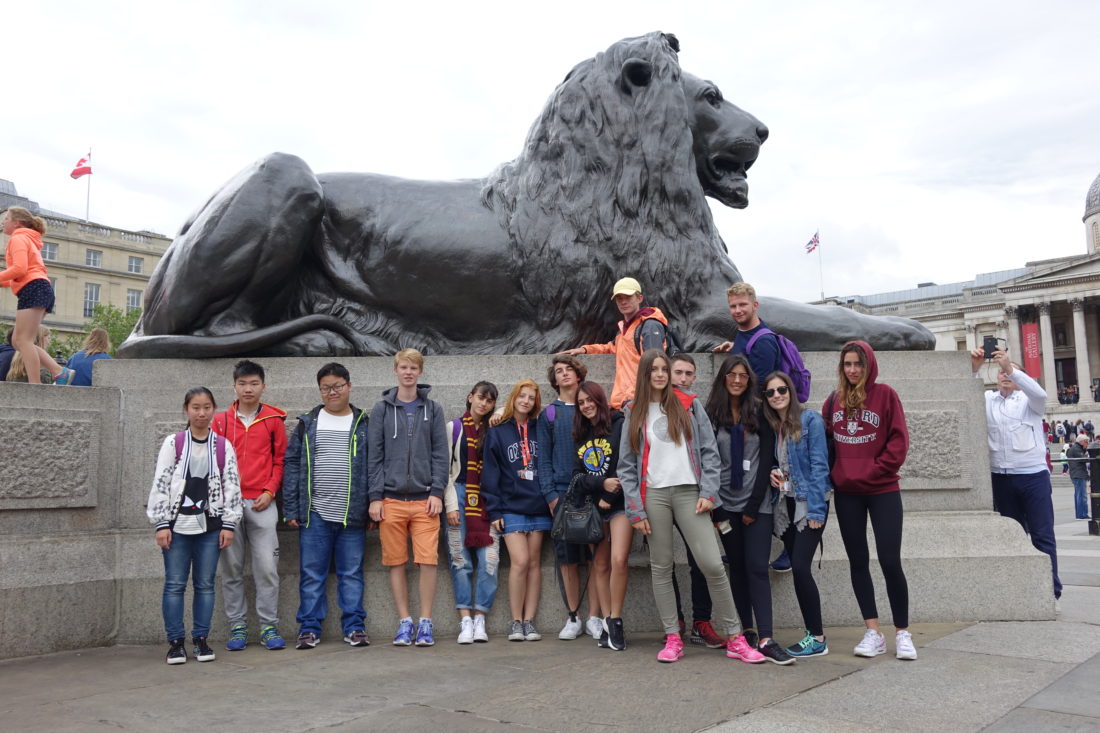 Hi, what's up?
Today I'm writing about the time when I've been in England. Something about London, Oxford and Windsor. 🙂
From 06.07.2016 to 20.07.2016 I was in the summer school in Oxford. I was living and learning english in St. Edward college. There were few buildings to live in. I was living in Jubilee, it was a very modern building, like the newest hotel. I was so excited about it! Everyday we have had the interesting lessons ( 5 hours per day ), which made us better english speakers.
Apart from that we had some evening activities like: Tie Die, cookies making, swimming, tennis, golf etc. During this summer school I tried lots of new things and I got to know some new places while the excursions. I mentioned them before. 🙂 We also had night parties as disco, karaoke, casiono night or Dragons Den. It was a great time, full of entertainment.
Let's start from Oxford, the famous city, known like seat of Oxford University, the oldest university in the English speaking.
Surprisingly, it was the best camp I have ever had!!! I met lots of new people from other nationalities, which are very kind and friendly! I love them and miss so, so much! I hope I will meet you again.

Jubilee

St. Edward

Part of college ( dining room )
OXFORD
Christ Church
Harry Potter, is a movie character which you should know from the movie called " Harry Potter ". The film was recording in Oxford in a very popular place, college: Christ Church. We were there only few minutes, but I saw all those things like dining room, classroom or churchyard.
I took a picture at this place 'cause  I felt like Harry. 🙂 Look.


Me and the Christ Church


The place where they have been eating 🙂

Punting
Next very interesting thing is Punting. A punt is a flat-bottomed boat, designed for use in small rivers or shallow water. Punter uses a pole to push against the river bed to make boat move. Originally punts were invented to move some kind of items across rivers or to make platforms on it. Now we use them mostly for a pleasure. The best place to go for a punting is River Cherwell or on the Isis alongside Port Meadow, where is very attractive scenery to look at.
Personally, I think the Punting is a very relaxing and enjoyable kind of entertainment, which you can visit.
LONDON
Big Ben and London Eye

London is a capital city of Great Britain, which lies on the river Thames. First attraction of this beautiful and one of the biggest city in the Europe is London Eye – observation wheel, which was build in 1999 year. You can visit whole London in about 30 minutes with the slow speed (0,8 km/h). You would see the Big Ben, the most popular facility. It's a clock tower, which name come from the name of main commissioner of works in 1858 – Benjamin Hall.
In 2012 the tower was called Elizabeth Tower, because she govern as a queen for 60 years. – so much!!
The Queen Elizabeth II is a Queen of 15 other countries, except United Kingdom and Ireland.
In conclusion, I think that you have to see London Eye and during those few minutes enjoy and admire those beautiful, full of mysterious places, city!


Big Ben


Westminster Bridge
How many buses can you see 🙂 ?
Covent Garden

Now, maybe something for women and girls, I mean big departament store Covent Garden, on King Street. There are lots of very mark and elegant shops. You'll find there Hugo Boss, JOY, Agnes B, Calvin Klein or Dior. If you would like to go to the Covent Garden, you should book all free day, because 1 or 2 hours it's not enough. IT'S A PARADISE FOR WOMEN!! 🙂


Centrum handlowe Covent Garden
Apart from that, there is also a cosmetic shop – LUSH, where you may find only natural and handmade products. Their smell is really strong and they look very nice, so it's a perfect idea to give one of them as a gift.
WINDSOR
Castle Windsor
Castle Windsor is a royal residence since 1110. It's the biggest, inhabit castle in Europe. The Castle was built in 1086.
What can you see there ???
Of course you can see state Apartaments, which where honorary guests and foreign monarchs were accepted. You can also see Mary's Doll's House, which is one of the biggest, most beautifull and the most popular doll's houses in the world. It was built by architect Edwin Lutyens and about 150 painters, craftsmen and other experts.

In my opinion it was the best time I in my life ! I greet all my friends !